By combining both the header and the footer together, the piece became a cute bench with bonus storage.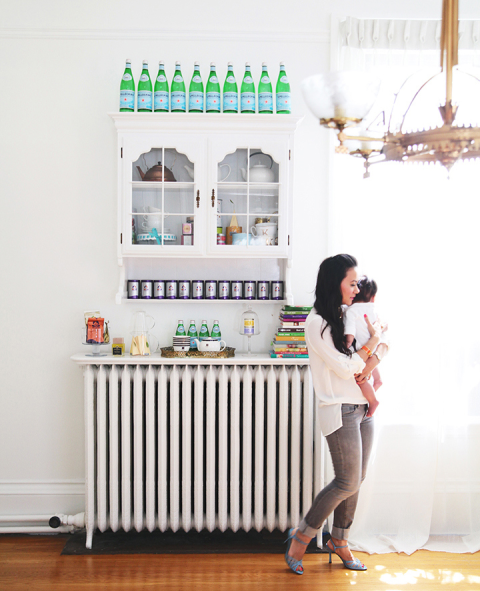 An Organized Tea Space
Only the top cabinets were utilized to create a cute storage spot for loose leaf tea and kettles (the bottom became a lovely bathroom vanity!). The radiator offers the shelving an anchor and acts as a tabletop.
source